Thank you for participating! Your information has been submitted.
Voice quality and the perception of English accent
What does individual voice quality has to do with the perception of a speaker's language background in terms of its nativeness? This experiment grew out of an observation made with my experience working with music technology (see a
demo
by the Music Technology Group at UPF, Barcelona, Spain, a group I am involved with in 2013). We are interested in knowing whether voice quality and acoustics have an effect of people's perception of the identity of the speaker, (native or foreigner), and why, which has an implication on the parameters in the indexation knowledge listeners store in memory to evaluate the social indexical information regarding speaker identity, alongside with linguistic knowledge. So here is the first step, and thank you very much for participating again!
Return to homepage.


---
Powered by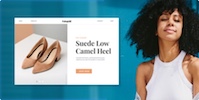 Create your own unique website with customizable templates.