This page is last updated in October 2013.
Who should use this tutorial

This tutorial is written for people with relatively little programming experience in general. If you are a proficient programmer in any language, you should be able to read the manual from above and start writing on your own, or just to consult the existing scripts for some examples,but do not need to walk through this tutorial. (Of course one advantage of going through this tutorial is you'll get a hint of what functions are needed to perform certain tasks, which is not always obvious when you try to figure it out yourself, given that the PSL community is rather small and some things aren't that well documented).

Acknowledgement

Thank you to Rafael Caro, Music Technology Group, DTIC, UPF, Barcelona, Spain, whose generous support and interests have led me to writing this tutorial, and thinking about PSL in a different way.

Exercise 1

Exercise 2

Exercise 3

Exercise 4

Exercise 5

Exercise 6

In this task, you simply will need to combine the scripts from exercise 4 and 5 into a single script. This script will take the same pitch track in Exercise 5, and it will apply the two steps of preprocessing to this pitch track file:(1)eliminate zero-value time points;(2)set the short-lived non-zero pitch values to zero.You can be creative in the choice of using procedures, loops, conditionals(if/then),etc., and make the whole thing looks effective,clean,and elegant.

Exercise 7 [edited AUG.22,2013]

a=[2,6,1,5,1]

Exercise 8 (SEP.11,2013)

Exercise 9(OCT.8,2013)

Download some solutions (written by Rafael Caro, MTG, UPF, updates available soon)
Powered by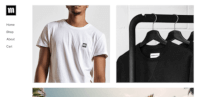 Create your own unique website with customizable templates.