News Archive FROM 2016 (for current news see NewsLog)

[11/2016] Coptic XML editor tool is
online
(created by me and Amir)!
[11/2016] New
GUCL Group website
is up! (by Prof Nathan Schneider)
[11/2016] Two talks/tutorial I will deliver: Neural network/deep learning in NLP and coreference resolution (Computational Discourse, 11/22/16,2pm, Poulton 331); Time-series analysis and
SSANOVA using R
(Speech Signal Processing, 11/17/16, 5pm, ICC 219B)
[09/2016] I will present my SPM work (based on ACL paper) at The 9th Semi-Annual GU
Dept of Computer Science Graduate Research Presentation Day
, Sep.30, 2016,
STM 326 (11:00-1:00)
.
[09/2016] I will join a project at the CS Dept at GU (
S2ERC
) headed by Eric Burger and J.Montgemory, focusing on speech processing to improve intelligence in telecommunication
[08/2016] Present paper on speech prosody time-series mining at the ACL
SIGMORPHON
workshop, Berlin, Germany, Aug 7-12
[08/2016] Sergio Oramas, Luis Espinosa­-Anke, and I will give a
tutorial
on NLP in MIR at ISMIR16, Columbia University, Aug 7-11
[06/2016] Amir Zeldes and I present paper on coreference resolution at NAACL-CORBON workshop, San Diego, CA, June 12-17
Powered by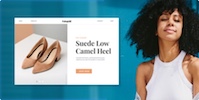 Create your own unique website with customizable templates.