Lyrics: which ones are written by a human?
1.
C'mon, party people
A whole lot more people
Waki-saki-sushi
I feel alright
I get this right



2.
Sad song, sad song
Don't know where I belong
Do-be-da, do-be-da
Like a no remorse.
There's no return



3.
Yesterday girl, yesterday girl
A-A-A-Attitude
Wasn't one
It's just one
I keep the sun
You are the one
To live down as one
And only one
don't form in the sun

Day old, day old, day old, day old, day old
glassy-eyed
sinner
Whoa,
Rejoice



4.
March straight, march in straight lines
Standing in the gates
Jesus had in the street
Deep in the sun
It stings done


5.
It's amazing, amazing
in a strange way
Shting-shtang
Walking on
Walking on the run
I like the sun
And I'm the one
And done.
It must be done.

Yeah, yeah, yeah
Who was made for you and me yeah
Now everything's ruined, yeah
Let's get it Yeah! Yeah!
And I can't deny it.


6.
Watching the detectives
HAOW!
The Queen
Yesterday
That yeah
Ahh, you do
I feel you
So I listen to
And I'm about to do
So I'll tell you
When I see you

Yeah, yeah, yeah
Come on yeah
Waki-saki-sushi
And she said,
010110


7.
Jenny, Jenny, woo, Jenny, Jenny
Hey Misty, your mind's racing round
Doo-doo-doo-doo-doo-doo-doo
you don't own
C'mon, c'mon
I don't see
A part of me
In the tea
Hey boys and free

Yeah yeah yeah yeah
Anything you want, yeah
Are you worried how I feel good yeah
'Cause I'm with you now now hey hey yeah
So alone, yeah


8.
Yeah yeah yeah
Oh oh oh yeah
It's been a fool, hey, yeah
Where's the yeah, oh yeah
I get what I mean
I could do with you
Like have come to you
No one could run from you
And no one else can see you

Friday night, Saturday morning
Shting-shtang, shting-shtang
And I'm sorry for life is lost
aaaaaaaahhhhhhhhh
la-la, la-la,


9.
Think happy thoughts
D'you
One wrong
And wanting
So much for me
So c'mon, show me
Come along with me
you say to me

Oh, oh, oh, oh, oh
Yeah, ow, cold
Your weak, getting old
Is it in the cold,
Oh-oh-oh-oh-oh


10.
My love is easy
Tell me bout yours and then
Tell me you need me
Carry me home again
It's been a mystery
Most of the time
Stranded on the big top
Throw me a line

I wanna love you like it ain't no secret
Like I'm not ashamed to show
Nor would I ever, oh never never
Oh never let you go
I'll never let you go



11.
That it weighs you down
So all you have is time
Don't turn away
We have both seen darker days
And there's always a light that shines

Do you feel like all your hopes are a long way gone
Does it seem like every road only takes you down
Do they shut you out
Don't be afraid of what they say
Throw back your head and cry


12.
Out of the broken down peoples
And we built the new languages
Out of courtesy and velocity
Somebody got to have propulsion
Push the envelope


13.
Talks a bit, he likes to sit
Watches people come in and smiles
Somehow we're part of him
We nod and chat a while



14.
I love you like a new adiction,
you kiss me once and then go missing,
so long, you've been gone all along,

With your happiness and satisfaction,
distorted by the big attraction,
I cut you down and set you free,
I pull the darkness over me.


15.
Some other place
We might not of bin here
Standin' face to face

I just wanna tell ya
Made up my mind
You know I can't help the way I feel inside


16.
When you're invisible, it's easy
But you're not it, baby,
Just ain't enough
If you want to be strong enough
But I know for sure
And I find
So I adore
And I can say
Why do you do
I love you too


17.
Cleveland rocks, Cleveland rocks
Crooks disguised
An avalanche babe
Frenetic amnesic
In all noir


​
18.
Are you there?
Whoa-o whoa-o-whoa-oa
Your love is real
Baby what I feel
I think so


19.
Think happy thoughts
D'you
One wrong
And wanting
So much for me
So c'mon, show me
Come along with me
you say to me
Powered by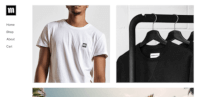 Create your own unique website with customizable templates.